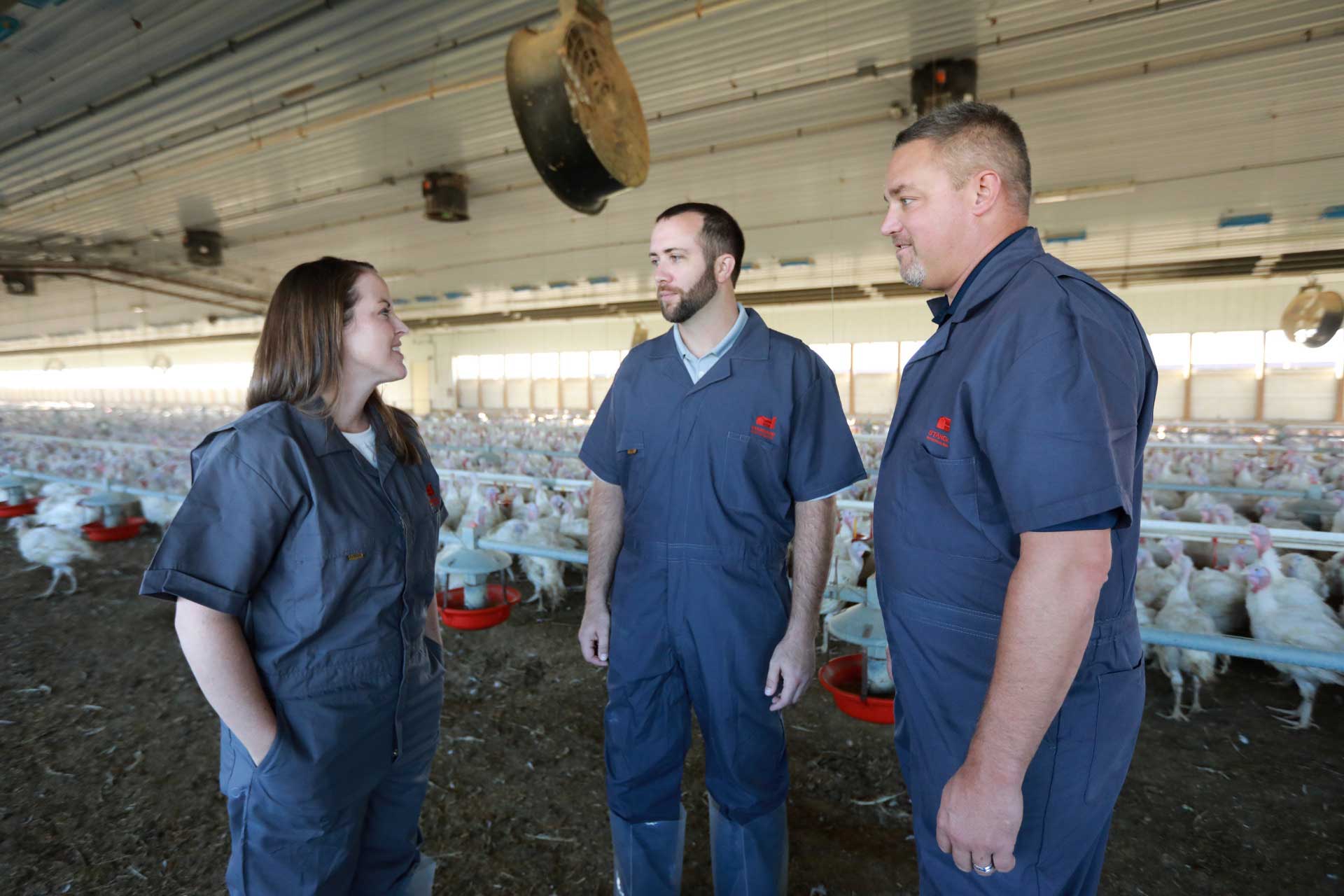 Standard Nutrition Services covers a lot of territory across the United States, but our employees are local. They are a part of the communities where they work and are familiar with the regional challenges that producers face. Many of our teams were raised in the agriculture industry or have family operations today, but we are also hiring people from outside of animal agriculture to ensure our expertise diversifies as the industry continues to evolve.
Because we truly believe that our employees are our greatest strength, our core values are aligned with personal values: Trust, Respect, Integrity, and Balance in one's life are just a few of the values we live every day. We are committed to fostering a culture that promotes long-term career satisfaction and provides opportunity for the achievement of both personal and career goals.
Swine Technician Wean-To-Finish - Emmetsburg, IA
Assist the Area-Manager in the immediate responsibility for the daily pig care, weekend chore rotation, load in/out and general maintenance at managed facilities. 
Must have insurable driver's license to drive company vehicle between barn sites.
Accounting Processor - Emmetsburg, IA
be part of the team that is responsible for maintaining and managing general ledger chart of accounts and accrual based accounting entries for multiple livestock companies.  
Physical Requirements
In order to perform the essential functions of most jobs associated with Standard Nutrition Services, all applicants should be able to:
Stand, walk, and be on feet eight to 10 hours per day, or slightly more if needed
Frequently bend, reach, squat and kneel
Ability to climb over four foot gates easily
Frequently use one or both hands/arms to grasp or pull
Frequently lift objects weighing three to 40 pounds
Be able to hold a power wash wand with the force of the water running through it
Occasionally bend while pulling and/or lifting objects weighing up to approximately 100 pounds, or requiring approximately 100 pounds of force to move with assistance of another person if needed.
Driving Positions
Driving positions include but are not limited to:
Grow/finish (pickup truck)
Feed trucks (Class A CDL required)
Livestock hauling (Class A CDL required)
These positions require a valid and insurable drivers' license. Offers for these positions will be made pending MVR approval which includes moving and severe violations within the past five years. The number and severity of violations determines insurability. More information about driving record requirements are available upon request.