The Marketplace Today
The demands and requirements for your production system continue to grow and are as challenging as ever. Through our own production system experiences, we strive for continuous improvement and are discovering new ways we can support you – all while providing you confidence and proven value along the way. This is why continuous improvement of management practices, compliance, proper training of personnel, proactive health strategies, and the utilization of data to make the right decisions for the future are all key areas of focus for us in the swine industry today.
Our goal is to create the best production management system in the industry and make it accessible to our clients and partners. If that fits your needs, we want to show you how we can make this system work for you and achieve results in your operation. We can accomplish this through a consultative relationship, or by offering a more comprehensive, turnkey management agreement. Either way, let us put our highly skilled team to work creating the right solutions so your operation can continuously "hit the bullseye" when it comes to bottom-line results.
What We Offer
Our industry leading production services include:
Complete sow farm management
Complete wean/grow/finish management
Production consultation
Training for employees and contract growers
Organizing wean/finish flows and helping find alignment opportunities with barn owners
Regular production reporting and review production logistics
Complete health programs, with access to the latest products and technology
Compliance assurance for all state and federal regulations, including PQA, TQA and site-specific documentation to meet both present and future requirements
Veterinary services, including herd health consultation and veterinary products
Onsite training, including biosecurity, disease recognition and diagnostics, and best practices for use of veterinary products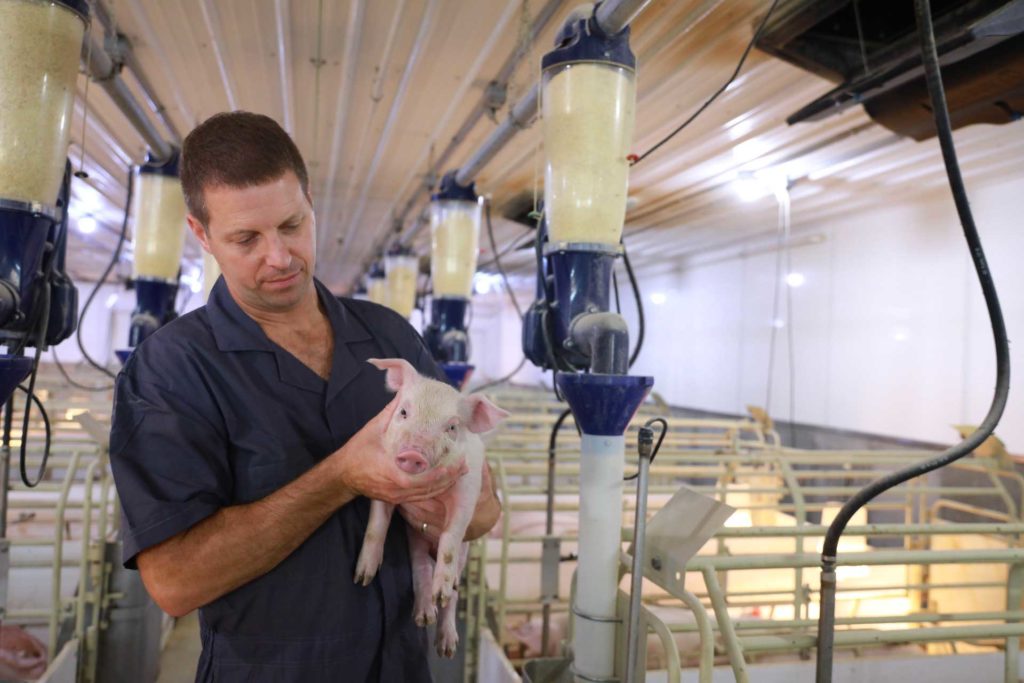 Health/Veterinary Services
Optimizing your herd's health requires a team effort, which is why our veterinarians pay close attention to swine health. This allows them to focus on the cutting edge of veterinary practices and fine-tune the expertise needed to manage today's complex, swine health environment on behalf of the producers we serve. As key members of our team, our veterinarians provide health management services for millions of pigs, from sows to finishing hogs. This exposure provides us broad experience with current health issues and the technologies needed to deal with them.
Our comprehensive, veterinary services include:
Everything from whole-herd health management to periodic consulting with herd managers and local veterinarians to address new and/or specific challenges
Designing farm-specific health strategies and protocols to optimize health and productivity
Farm-specific strategies to combat PRRS, mycoplasma, influenza and other challenging diseases
Emergency investigation and routine diagnostic monitoring to address health problems early, thus minimizing the effects of disease
Onsite facilitation of administrative procedures to enhance effectiveness
Onsite training, including biosecurity, disease recognition and diagnostics, and best practices for use of veterinary products
VFDs, health certificates and prescriptions required to meet regulatory requirements
Purchasing power to negotiate competitive pricing for a wide range of veterinary-related products