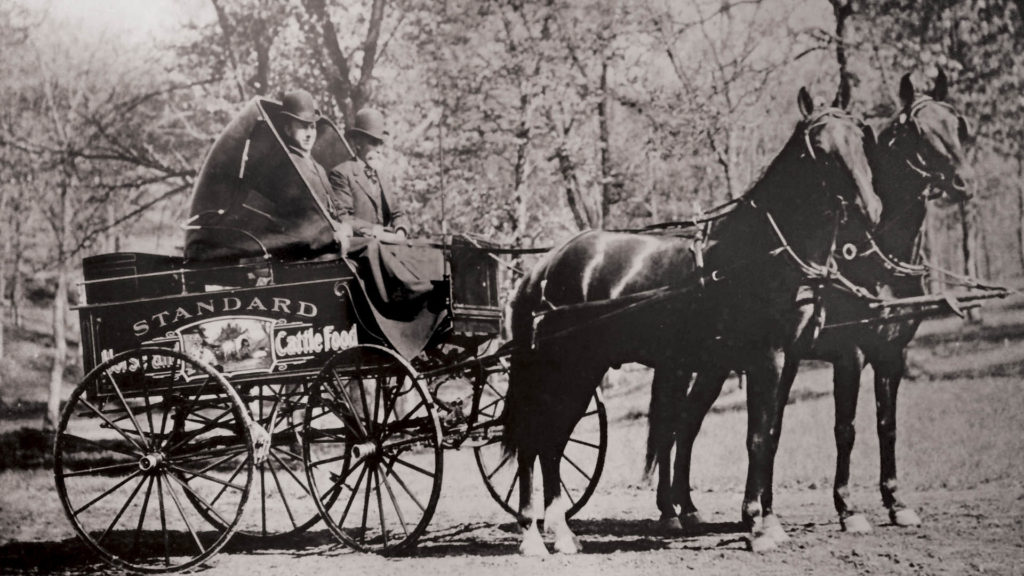 The history of Standard Nutrition Services (SNS) is tied directly to the rich history of Standard Nutrition Company (SNC), its parent company.
when F.E. Sanborn, an entrepreneurial veterinarian, first approached American family farmers, introducing nutritional supplements for homegrown feedstuffs. The farmers used his supplements, their productivity increased and The F.E. Sanborn Company—now known as Standard Nutrition Company—was born.
A couple of significant milestones helped lead us to becoming a separate, wholly owned subsidiary of SNC in 2007. The first was when SNC began utilizing a consultative, species-specific sales approach – one that emphasized the importance of nutrition, health, genetics, records and the environment. The other milestone occurred when we expanded from only offering nutrition solutions to looking at the "big picture" for customers and their operations. This led to the offering of complete, ready-to-implement solutions, which are overseen by SNS specialists, all of whom are focused solely on addressing the specific needs of swine and/or poultry producers throughout the Midwest, and beyond.
Today, we are a renowned and trusted leader in the swine and poultry industries. Utilizing a team of highly skilled specialists, we work to level the playing field for producers by providing a variety of experience-based options. The company is also invested in the swine industry and works alongside producers, while developing and implementing integrated strategies and synergies that drive long-term value. The value-based solutions we offer are focused on nutrition, production and business services, and are all designed to help producers maximize their results.