The Marketplace Today
Your operation's feed program is the number one expense in profitably raising swine. This is why it is critical you select the best for your operation, and that includes a performance-based nutrition program aligned with your production system objectives to improve profitability year-round. At Standard Nutrition Services, we focus on bringing the latest in innovation, customized design, and solid execution to deliver the right nutrition to the right pig at the right time, always with an emphasis on the bottom-line.
Our goal is to use our 130 years of nutrition experience to deliver the best performing, data-driven program for your operation. We do this by utilizing industry leading technologies and research alliances, along with our nutrition team's experience and a firm understanding of your operation and objectives, to design the right program for you. Of course, we all know the best-laid plans can miss the target if not properly executed. This is why our experienced consultants play an active role in overseeing your nutrition program. They help prevent issues from happening and resolve issues when they arise. By doing so, we help you "hit the bullseye" when it comes to bottom-line results.
What We Offer
Our industry leading nutrition program includes:
Customized diets
Formulas and budgets
Nutrition products
Regular, best-cost reformulations
Customer-owned feed mill support/consulting
Toll mill oversight/audits
Best-cost ingredient suggestions
Performance monitoring
The latest innovations in swine nutrition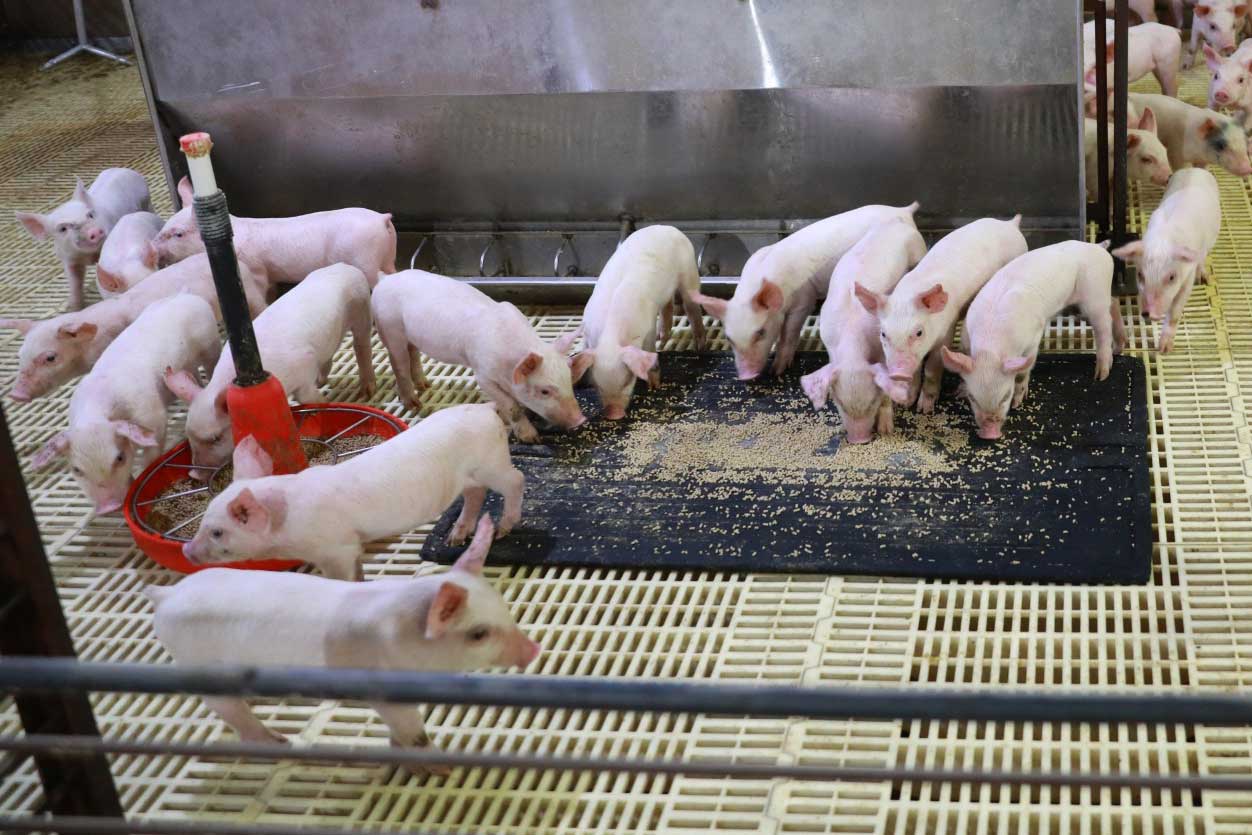 Nursery
Our nursery program focuses on several vital components that ease the nutritional transition and keep piglets healthy and growing. We focus on sourcing high quality ingredients for our nursery products that are both highly digestible and palatable. The special blend of these ingredients drives a piglet's intake, allows for more absorption of nutrients, and aids in creating a healthy gut environment – all of which leads to strong, healthy piglets that continue to thrive and grow.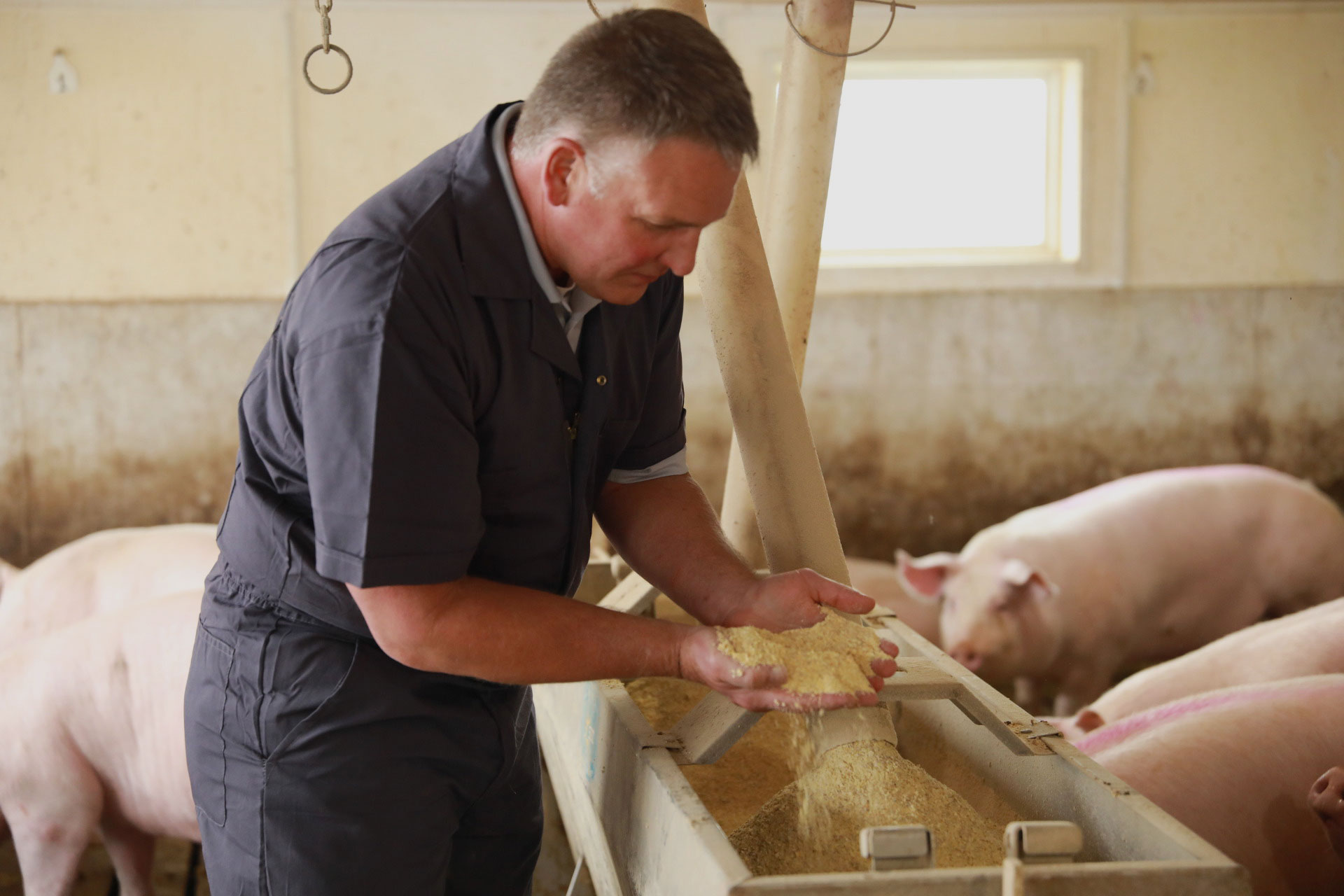 Wean-Finish
Through our wean-finish program, we are working towards producing the fullest market pigs for our clients. This means that that we are putting together a robust and customized program that will deliver the exact needs of the pigs at the correct time in their lives. We design the program to achieve the results that today's high genetic value pigs are capable of while keeping in mind the everyday stresses that pig and producer faces. We drive value through proven innovation, utilizing enzymes and other technologies to reduce costs and add to your bottom-line; and we have utilized these technologies in our own systems first.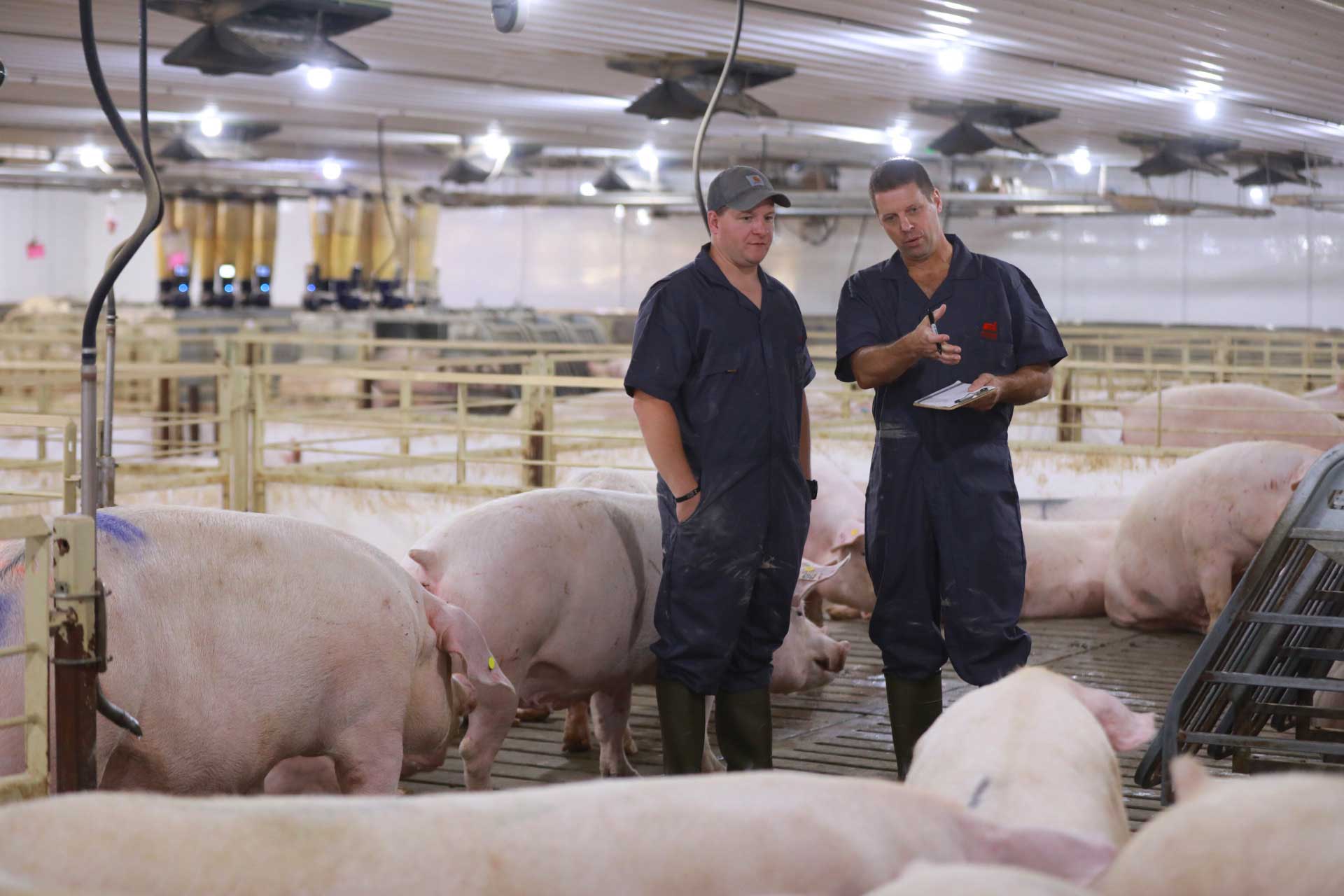 Sows
Sows require a nutrition program lets them reach their full genetic potential, while keeping them in prime condition as a productive member of your herd. The key areas that we focus on are reproductive performance and efficiency, lactation performance and condition retention, and longevity and overall productivity. Our goal is to supply a program that allows sows to express their genetic potential for easy breeding, high farrow rates and high total born numbers.